Our adventure began in 1995, when this small hill farm, surrounded by woods, in total abandonment for 25 years and therefore very rich in biodiversity, is rediscovered: each plot is freed from brambles and weeds, ancient trees re-emerge to the light, the rows of married vines, rearranged, resume producing the sweet grapes.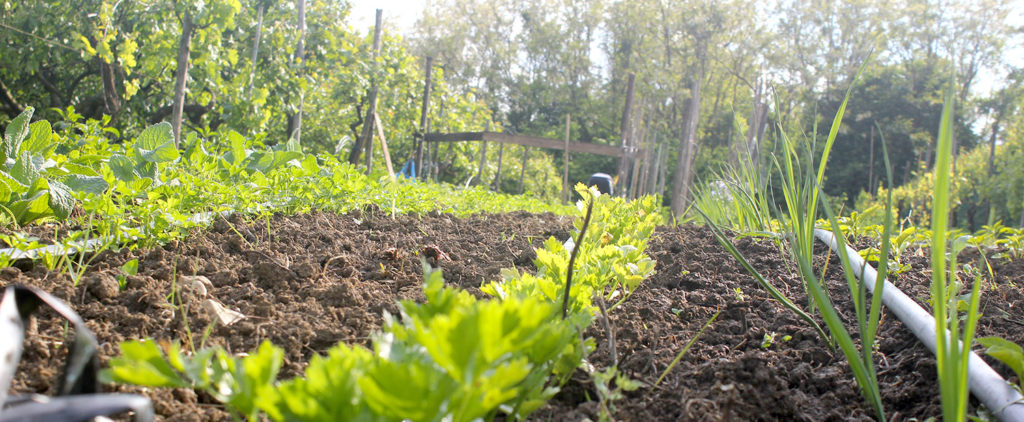 The uncultivated land is still sown in vegetable gardens, many fruit trees are planted among flower bushes and aromatic herbs, according to the principles of permaculture.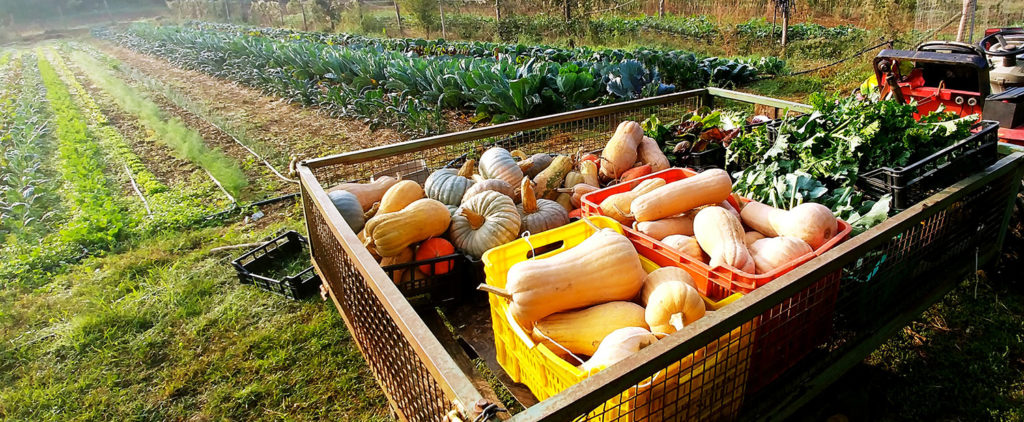 Come and see our crops ...
The company itself is a small ecosystem with an orchard, a vineyard, a rose garden, a vegetable garden, courtyard animals, the Mafalda donkey, the Fola forest, the Maddolo stream with squirrels and roe deer.
We have chosen the biological biodynamic method, because it respects the vital rhythms of the earth, so that it can give us an increasingly good and healthy food. Our fruit knows no conservation warehouses, it is harvested at the right point of ripeness to the maximum of its organoleptic properties.